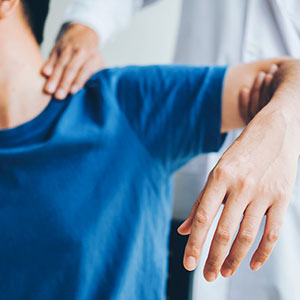 Treatment of shoulder injuries can be very complex and should not be trusted to just anyone. Safely mobilizing the shoulder joint requires great skill and experience. Our team of experienced therapists are manual therapy experts.
We utilize the most advanced and up to date rehabilitation protocols for shoulder injuries such as frozen shoulder, rotator cuff injuries/repairs, shoulder fractures, instability due to dislocations, and impingement tendonitis.
Our treatment strategies are based on research…We know what works!
Trusted by orthopedic surgeons.
Covered by Medicare as well as most health plans… Call your local Pinnacle Rehab to schedule your appointment today!