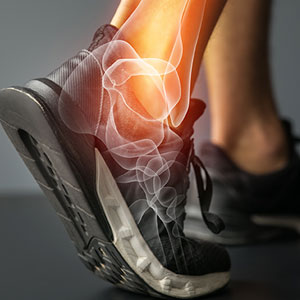 Treatment of the foot and ankle is very complex and shouldn't be trusted to just anyone, and many times exercise alone isn't enough to regain full mobility. Safely mobilizing foot and ankle joints requires great skill and experience. Our team of experienced therapists are manual therapy experts.
We utilize the most advanced and up to date rehabilitation techniques for foot and ankle injuries such as plantar fasciitis (tendonitis) , bunionectomies, diabetic neuropathy, and ankle fractures.
Our treatment strategies are based on research… we know what works!
Trusted by orthopedic surgeons and podiatrists.
Covered by Medicare as well as most health plans… Call your local Pinnacle Rehab to schedule your appointment today!